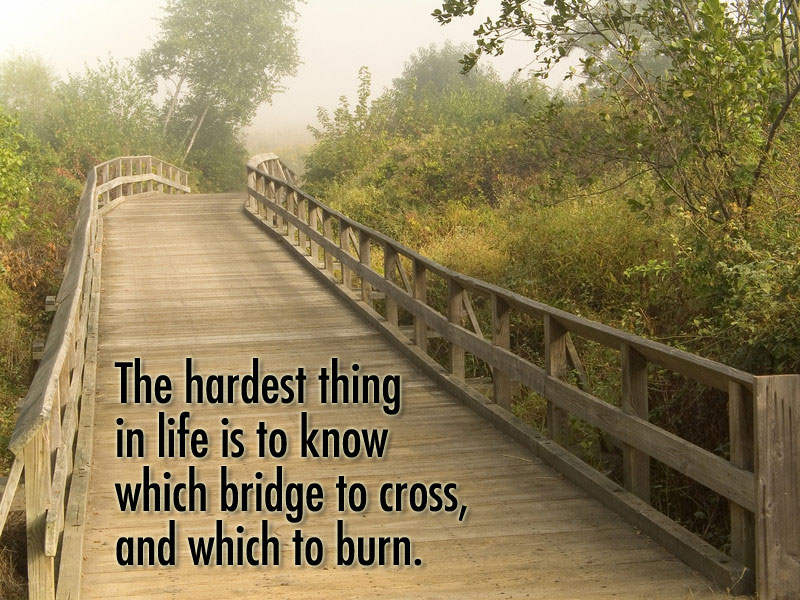 Maybe after reading about us, you're still not sure about what to do. You don't know if you have a case; you don't know if you want to go ahead with it and you don't know if you can afford it.
You won't know whether to cross the bridge or not without doing a little research, and your research begins with contacting us.
Consultations
After we review the contact form we are asking you to fill out below, we will arrange a free consultation by telephone, through emails, or in appropriate cases, in person. Often, we can tell fairly quickly if it's a case that you or we should not pursue, so please don't be offended if we decline your case without going into much detail. On most other cases, we can get a pretty good sense of the merits within several emails or 20-30 minutes of discussion. If more time is necessary, we will take it. We almost never give advice about what you should do in the consultation process. The contact form and the consultation is to give us a sense about what's happened, why you think your attorney was at fault and how you think you were damaged. We may ask to see some documents. We will need to know the name of the attorney you're calling us about for conflict purposes, but you shouldn't worry, everything you tell us is in absolute confidence. Although formal representation only begins once we have a written fee agreement, communications to us are confidential from the moment we pick up the phone and you begin telling us about your case.
Sometimes it takes longer than a simple consultation to determine if you have a case and it is worth pursuing. We may be interested in looking at the case further on an evaluation basis and if so, we would discuss what would be involved in doing a more in depth analysis.
Once we have a sense of the merits of the case and the damages you might have incurred, we can discuss an appropriate fee arrangement.
So, please give us a call or send us an email with your information. The process of crossing that bridge begins here.
Email: This email address is being protected from spambots. You need JavaScript enabled to view it.
Telephone: 415-296-8880