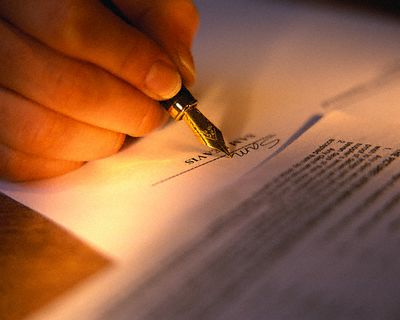 Fee Arrangements
With all our cases, our formal relationship with a client begins with a written retainer agreement that sets out our fee arrangement and governs our relationship. If it appears that a client has a valid legal malpractice, over charging or other attorney conduct type of case that we are willing to pursue, we will do everything within reason to accommodate that client's financial ability.
For the most part, our fee arrangements for attorney conduct cases will fall into one of the three categories discussed below.

Please note that we rarely take pro bono cases.
The Hourly Fee Arrangement

Contingency Fee Arrangement

The Hybrid Arrangement
This is the straightforward "bill by the hour" approach. There are legal malpractice cases in which this kind of fee arrangement makes a lot of sense, and there are cases in which this is really the only kind of fee structure that can be applied. We would be happy to provide you with our current hourly rates upon request.
Under this arrangement, we get paid only if there is a recovery. Generally, our fee is a percentage of the amount recovered for the client. We usually apply a sliding scale percentage based on the complexity of the case, and how long we have to litigate before a recovery might be made. This sliding scale approach is generally fairer than one flat rate because it compensates us according to the amount of work that goes into the case, and provides an incentive for a client to settle a case earlier in the process.
The hybrid agreement is a combination of an hourly rate and contingency fee. Under this arrangement, we reduce our standard hourly rates and also reduce the contingency percentages. This often works out most equitably for both the client and us for a variety reasons, but principally because there's a greater equality in the risk of litigating a case. This means that decisions about pursuing or settling the case are evaluated on the basis of the risk to both the attorney and client.
Variations On A Theme:
In our years of practice we've worked with all types of fee arrangements, and we try not to have fees stand in the way of a worthwhile case. There are variants of the three major fee arrangements that might be appropriate under the circumstances of a case. We're happy to discuss all aspects of this sometimes difficult and confusing area of the relationship.
Budgets and Estimates:
We believe in them and we give them to the best of our ability. However, litigation is an evolving process, so we're likely to be more reliable with our estimates (as well as our evaluation) the deeper we get into the case. So, what we try to do is give "rolling" estimates or budgets, based on what we know about the case at a given time. We pride ourselves on giving fair and reasonably accurate budgets, don't "lowball" the costs and fees involved, and where appropriate are willing to "cap" our fees.