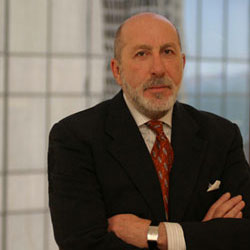 William Gwire has been a trial attorney since he started practicing law and has focused on the legal malpractice area since 1989.
Mr. Gwire has tried to judgment, arbitrated and settled legal malpractice and fee dispute cases with a combined value to clients of over $40,000,000. The cases have covered a wide array of practice areas including intellectual property (trade secrets, copyright and patent cases), corporate and business transactions (including M & A work, partnership and shareholder disputes, corporate governance issues and business transactional work), personal injury and consumer related actions (including motor vehicle, product and premises liability, and consumer fraud), construction, and other real estate transactions and litigation, employment related cases, estate planning, wills and trusts and selected cases in other fields.
For a detailed description of some recent and noteworthy cases handled see the website page "Our Cases".
In addition to the honors and distinctions listed on the page entitled "Why Us", Mr. Gwire has lectured before Bar Associations, client groups, and professional and industry associations in the United States, Europe and Asia on the subjects of legal malpractice, attorney ethics and legal fee matters. He has written on the subject, with his articles appearing in national business and legal journals and periodicals. He organized, moderated and was a speaker at the full day seminars entitled, "Controlling Your Outside Legal Costs", presented to corporate counsel in the United States, Great Britain and Hong Kong, and has acted as an expert witness and on numerous fee dispute and legal malpractice cases.
In 1996, in Michigan State Court, Mr. Gwire tried to judgment what is believed to be the largest legal fee dispute in history, the $100,000,000 dispute between Dow Corning Corporation and a consortium of insurance companies arising out of the breast implant litigation. Mr. Gwire, representing the insurance companies, achieved a $13,700,000 reduction in the attorney fee claim.
In 2010, in Los Angeles Superior Court, Mr. Gwire obtained a $52,000,000 jury verdict against Shell Oil Company (later reduced on appeal) on a fraud case that he successfully took through two trials and an appeal against some of the country's largest and (self-proclaimed) most formidable litigation firms in the country.
He donates a significant amount of time doing pro bono work and has been an arbitrator and/or mediator on dozens of attorney conduct disputes for the State Bar of California and the San Francisco Bar Association as well as on private mediations.
Mr. Gwire served in the United States Air Force during the Vietnam War from 1966-1970 in Air Rescue and Recovery squadrons. He is an honors graduate of Boise State University (1971) and graduated in the top 10% of his class from Golden Gate University School of Law in 1974.