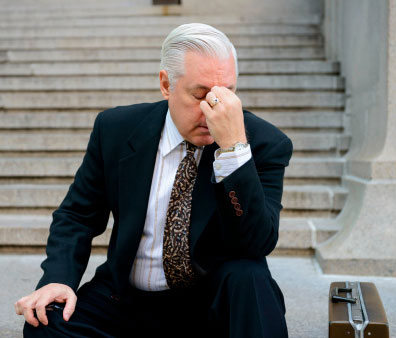 What Is Legal Malpractice?
Lawyers make mistakes. Mistakes are inevitable in a profession as complex and difficult as the law. Most of the time, the mistakes can be corrected, or are not too costly. But, there are times when the error or errors seriously damage the client's case. That is when a mistake becomes a legal malpractice case.
Legal malpractice is just another way of saying a lawyer was negligent in handling a client's case. Legally speaking, it is when the lawyer's conduct has fallen below the standard of care of other attorneys in the area handling similar cases.
Is It Just Bad Lawyers That Commit Malpractice?
It's not just "bad" lawyers that are guilty of malpractice. Just like a good driver can occasionally make a mistake and get into an accident, good lawyers in well-respected firms can make serious mistakes. And because larger firms handle larger and more complex cases, often the malpractice is not clear. The wrongful conduct is more subtle and almost always requires an expert to establish the malpractice.
What Is "The Case Within The Case"?
In most malpractice cases, it becomes necessary to not only prove that the lawyer was negligent, but also prove what the outcome of the case would have been if the lawyer had done a good job. This requirement is referred to as proving the "case within the case". Often, this requires trying the underlying case in the trial of the legal malpractice case. This is one of the reasons why lawyer malpractice cases are both difficult and expensive to handle.